So you have a shiny new website… but now what?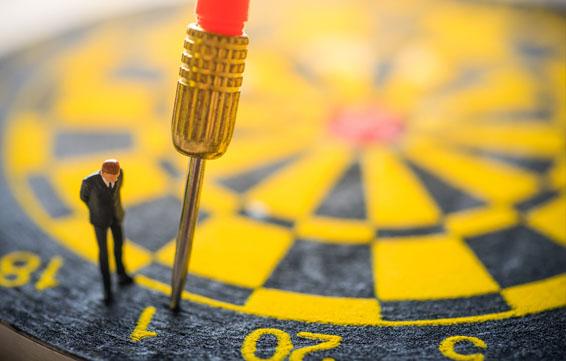 Developing a new brand and website is an important time for any business – this is how you present your company to the world. Plus it's exciting and can even be fun to see your ideas being brought to life!
A Reality Check
We hate to be the sensible ones here but… can we ask what the plan is once this new brand and website have been created? How will you attract customers so they might get to see your masterpiece?
Few companies set out on a branding and web design project in order to create an award-winning piece of design work.
But what is the purpose of your shiny new brand? In B2B, many websites do a great job once new customers get there, but how will you attract them to start with? We speak to lots of businesses who have invested large sums in their branding and websites without considering the next steps: how will they use all this to get results?
Hitting the Right Target
The most successful B2B companies work with their marketing agency from the start, creating great brands and websites whilst also considering how to make them work to deliver an ROI.
Creating an integrated marketing plan shows how your brand and web can be used to reach your objective: how will you get your brand in front of your target audience? For a start, doing this before your branding project, not only makes sense, it means your brand and web project will be more effective.
Would your marketing budget be better spent on speaker platforms than a creative advertising campaign? Would a direct mail campaign to support an exhibition or event work more effectively than marketing emails alone? Definition are B2B marketing specialists and can work with you to decide the best way to market your business to the right audience.
Getting the Right Results
Armed with an integrated marketing strategy, you have the ability to communicate and push out your new brand so that it can benefit your business; enabling you to create a recognisable presence, develop conversations with potential customers and ultimately bring in revenue.
The well trodden phrase 'speculate to accumulate' might be true, but we would suggest getting the speculation right first, then the accumulation will follow.
Let us help you see the bigger picture, contact Definition today.