Are you deluged with digital marketing?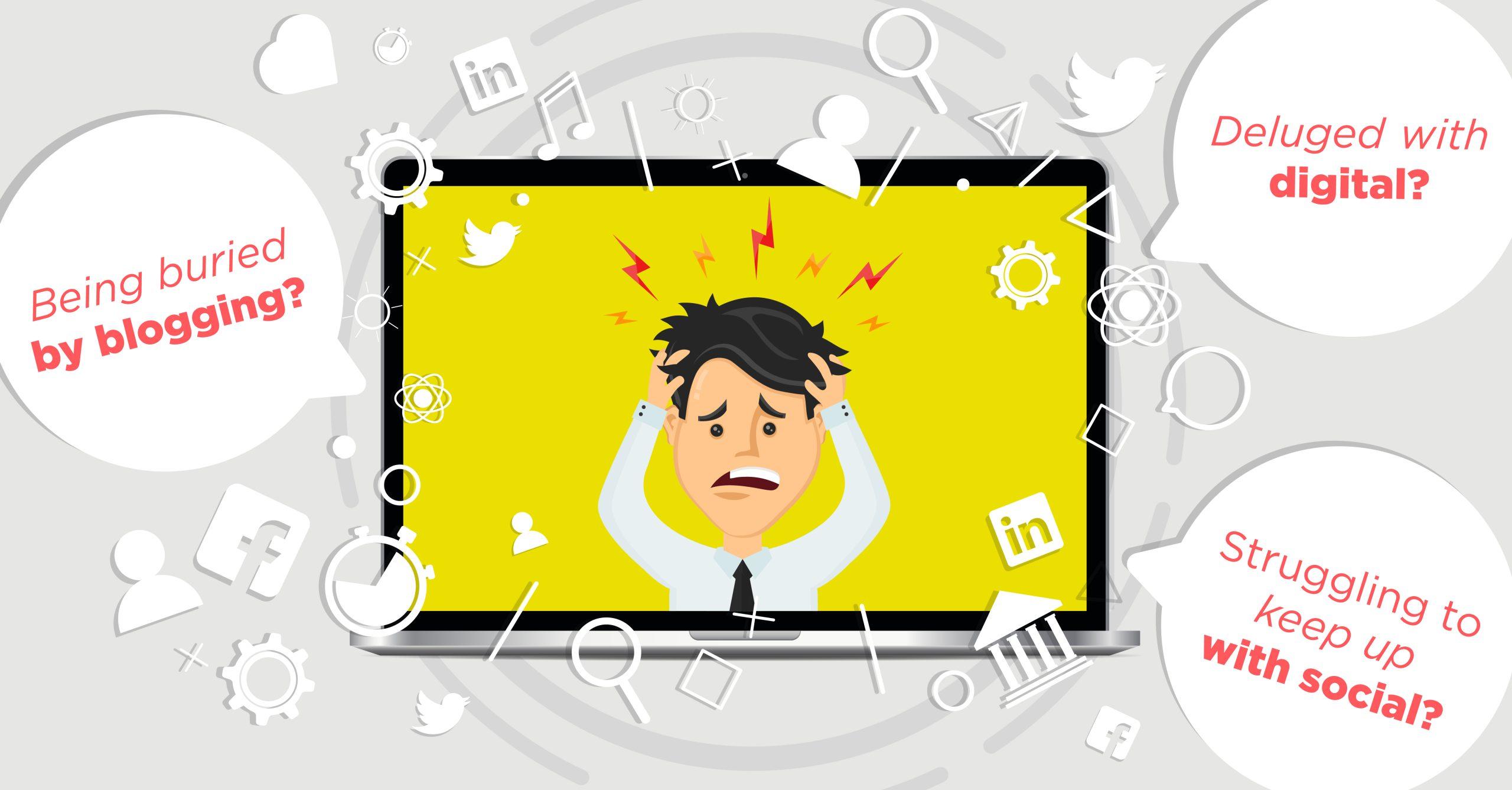 Are you deluged with digital marketing?
This isn't an unfamiliar story – we often come across a similar narrative from both in-house marketing teams and clients already using marketing agencies.
These days, marketing requires a multi-faceted approach, requiring more time and more investment than ever before.
Yet when was the last time you took a moment to think about where the results of your marketing are being driven from – or if all of that marketing activity is even delivering results at all?
Sometimes, less is more. Successful marketing campaigns aren't just about what or how much you do, or even what you say, they're also how you approach, plan, time and deliver the campaign overall.
That's where an integrated campaign really shows its worth. Rather than simply throwing more and more at it, an integrated campaign looks at every stage of the process in detail – selecting the right channels, clearly defining the messages, having a strategy for effective implementation and following up on the results derived from analytics. All of this helps to reduce wasted effort, improve efficiency, and increase return on investment.
Spending on marketing isn't something businesses do for fun or as a 'tick box' exercise; it's for a purpose. And that purpose is to gain results.
Definition Consulting is a B2B marketing & business development agency that specialises in delivering effective integrated marketing campaigns.
To chat to us about driving better results from your marketing, or to arrange an initial marketing review meeting, contact us on 0161 696 3459 or email kathryn@definitionconsulting.co.uk.
Find out more about us at definitionconsulting.co.uk