We went the distance for homeless, can you?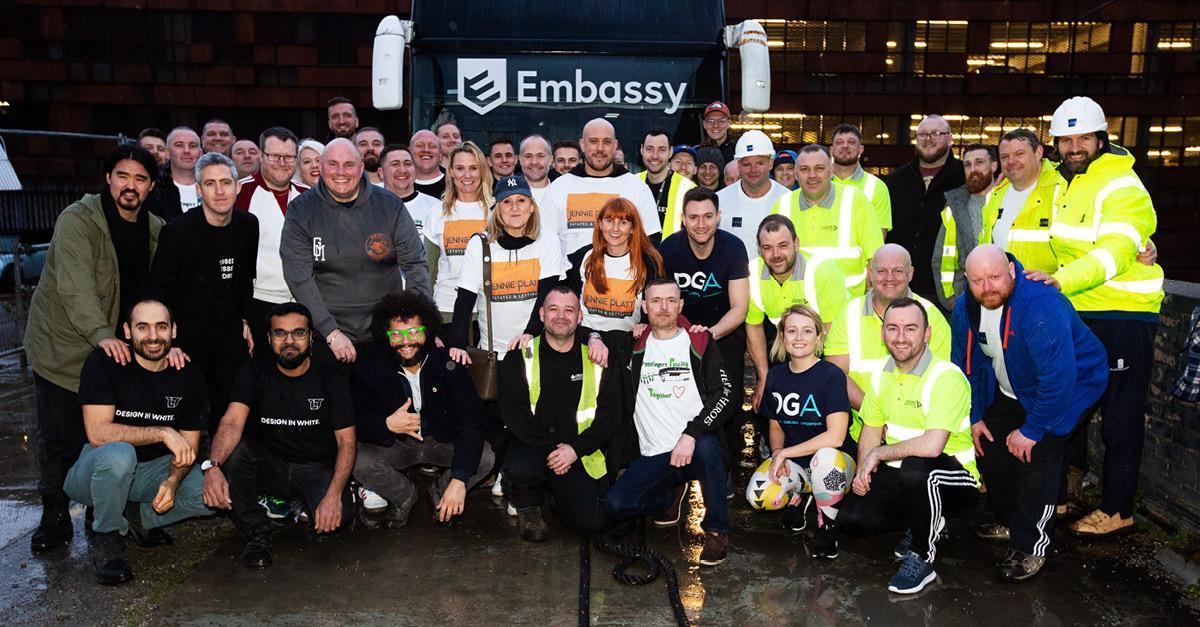 We joined in the Embassy bus pull recently. We had over 20 teams of 5 pull the 17.5 tonne homeless shelter bus up to 40 metres, helping to raise over £15k for the charity. ITV even came down to film some of the teams, with some even doing another bus pull in the pouring rain so they could film it.  Not only a great success but an event that's set to continue as Sid & Tess, Founders of Embassy, announced there will be another bus pull in May 2021 – so watch this space!
For those of you that don't know; Embassy is doing something very different to help the homeless, their shelter-on-wheels is a legendary ex-tour bus which doesn't just give the homeless a place to sleep; the team at Embassy go above and beyond to ensure their homeless guests get the best possible care and help, supporting people to gain employment and housing, reconnecting them to communities to make a long-term difference.
Definition are proud to sponsor this great charity and thoroughly enjoyed working with the Embassy team of volunteers, we were delighted that the event was a success and thank all of those who took part.
Want to get involved next year?  Register your interest for the Embassy Bus Pull; Thursday 13th May 2021 by visiting https://embassybus.org/events/