Fail to plan, Plan to fail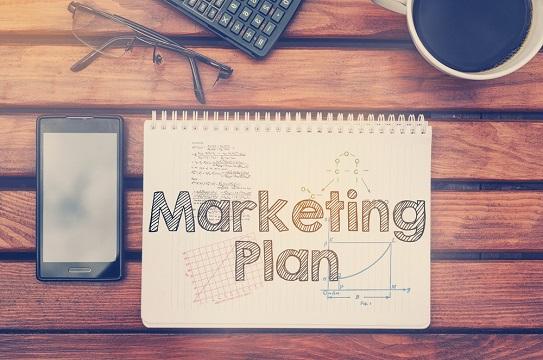 Without a marketing plan businesses go from one idea to another, being attracted to a new social platform or advertising opportunity without much consideration for their target audience or business objectives.  
A marketing communications campaign is a must for businesses that want to consistently grow. How many businesses only think about a new business & promotional push when they get quiet? The successful ones are consistently marketing and talking to new customers. To do this efficiently you need a plan!
Definition: "Marketing communications is the process of communicating a product or service information to a target audience in order to develop brand awareness, grow new customers and retain current customers".
All our clients receive an integrated marketing plan, which sets out consistent activity and campaigns and most importantly what we are going to measure to know we are being effective!
Here are some tips if you are developing your own marketing plan:
Understand your audience

All successful marketing efforts begin with a thorough understanding of your audience.
When, where, why & how do your target audience go about purchasing products & services?
It is important to appreciate how the customer prefers to receive information about your company and products/services. When you fully understand this information, it will help you decide what marketing activity and platforms should be a priority in your plan.
What is your USP?

Decide on what sets you apart from your competitors, what is your Unique Selling Point. Your USP will be central to your marketing communications, so don't take this step lightly.
Choose your marketing mix

Every industry and brand are unique, so there is no standard marketing mix that will work for everyone so it is important to be clear on your goals and what activity will help you to achieve them.
With so many recent advancements in online marketing, there are more ways to communicate than ever before, savvy marketers need to choose the best activity and how to integrate campaigns across multiple platforms to leverage extra benefits.
Test new ideas: A good idea is to pilot/test new ideas before they become a regular part of your marketing plan and budget.
Budget

Deciding on what budget you have to spend will focus your mind on what is practical to do and what the results need to be so you generate a good Return on Investment (ROI). You need to consider all areas where budget will need to be allocated, for example, media costs for advertising, agency management costs, promotional items, artwork costs, print costs etc. Allocating reasonable budgets to each task will mean that you are more likely to stick to the plan and stay on budget.
Establish measurements

It is important to ensure that your communications are measurable so that you can see what has worked and what has not. When developing a plan allocate SMART KPI's to each activity and keep track as you work through the plan – this will keep you motivated and help you when planning for the next year.
FOR HELP DEVELOPING A MARKETING COMMUNICATIONS PLAN THAT WORKS CONTACT DEFINITION CONSULTING TODAY….