Are you missing out on the benefits of exhibiting?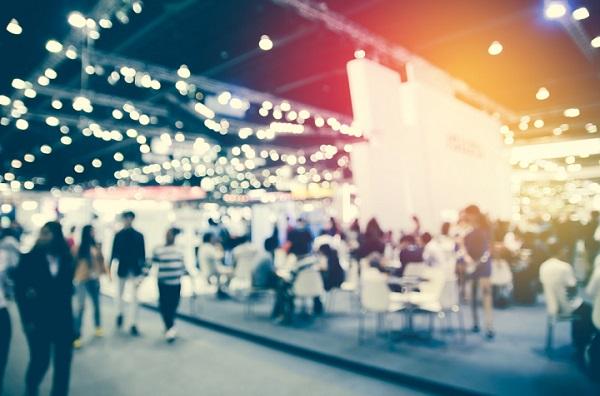 We can help you with the complete exhibition process from planning to follow up; ensuring you get a good ROI from your marketing budget. We manage the preparation; starting with research and evaluation of exhibitions and planning the communications before and after. We create ideas so you stand out amongst competitors at a crowded exhibition. From offers and activities on the stand to securing the best speaker platforms, pre-event invites and email marketing follow up we do it all.
And what are the results? High quality conversations with prospects, quality leads generated quickly and appointments set for the sales team. A successful first exhibition for most clients leads to a repeat programme of exhibitions that not only delivers really good leads but also helps to raise their profile in their chosen market sectors.
A Friendly Face

We all know from our day-to-day lives that the best and most trusting relationships are built from face-to-face contact. So researching, planning and attending exhibitions can be a worthwhile investment that leads to more face to face conversations with customers.
Networking benefits

Remember: it's not what you know, it's who you know. Industry networking will ensure you are up to date with recent developments and could even lead to partnerships or new clients!
Attending exhibitions gives you a powerful platform to connect with your target audience, creating a lasting impression. Your attendance shows target decision makers that you are up to date with industry innovations and confident enough to showcase your product offering amongst other industry leaders. Prospects on the verge of making a purchase can ask any questions – all helping you to attract and convert prospects into customers.
Eye up the competition.
It is tempting to remain in the comfort of your own stand when exhibiting, but you should take this opportunity to get to know the products, services and strategies of your competitors. Ask yourself questions such as: Are they offering anything we aren't? What elements of their offering are prospects particularly interested in? Attend competitor's seminars and collect promotional items – this will give you valuable knowledge and insight into your industry and can help you understand your position in the market. There is no harm in noting what seems to work for competitors!
Seal the deal
The crucial part of exhibiting is the follow up afterwards; you need a plan in place to turn prospects into customers. Planning follow up before attending is vital as success depends upon following up quickly. Getting in touch with the people you met while you're offering is still fresh in their minds; reminding them of your offer and booking a follow-up call or meeting.
Please get in touch for further information on how we can assist you in everything from identifying the best exhibitions to attend, how to stand out and the all-important follow up afterwards.
 'You never get a second chance to make a great first impression'