How animations can be used for B2B marketing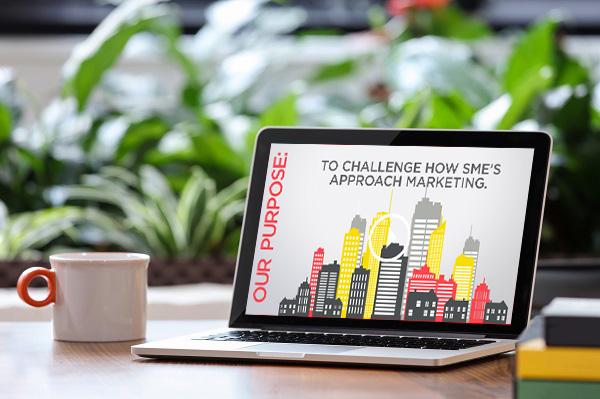 But what about the use of animated video in B2B marketing?
As video has become an increasingly popular medium for B2B brands to communicate, with a reported three-quarters of B2B marketers using video as part of their content marketing strategy, marketers have begun to look for ways to stand out from the crowd. Animations and motion graphics videos are just the ticket – providing a brilliant way to communicate with prospects and customers in a quick and effective way. Over recent months, we have found ourselves recommending the use of animated video to a number of our clients as a way to 'cut through' the existing content in their industry and promote their own area of expertise in an appealing and memorable way.
Not ones to ignore our own advice, Definition Consulting have put our money where our mouth is and developed our very own video animation to promote our services. You can take a look at it here – we hope you like it!
Here are three things to think about when it comes to using animation as part of a B2B marketing campaign.
Have a plan
As with any other marketing investment you make, you should have a plan in place before you do anything. Make sure your video is produced with a clear purpose in mind; putting wheels in motion only after you have spent time gathering a thorough understanding of your objectives, who your target audience is, and the business need you are addressing. Whilst developing an animated video can set you apart from your competitors, this alone isn't enough to make your content effective.
Keep it simple
If you're making an (often significant) investment in an animated video campaign, it can be tempting to try and promote absolutely everything your business does all in one hit. After all, you've paid for it; you might as well get the most out of it. But this can be a sure-fire way to actually defeat your own objective. For maximum impact and effectiveness, keep it simple and try to stick to 2 or 3 key messages.
Get air time
Once you have your finished video signed, sealed and delivered, you'll probably put it on your website and maybe your You Tube channel. But what next? Producing a video is only really the beginning – the whole point of creating a high-quality B2B video is to gain engagement and hopefully get people to actually do something (get in touch, download a document, complete a sign up). To ensure gaining return on your investment you'll need to effectively promote the video as part of an integrated campaign across your different communication channels.  Remember though…the aim isn't to go viral! It's far better your video is seen by a relatively small number of people in the audience it is intended for rather than a large number of viewers who aren't, and will never be, your clients!
To find out how you can use animation as part of your integrated marketing strategy, please get in touch