B2B Marketing – It's time to get creative!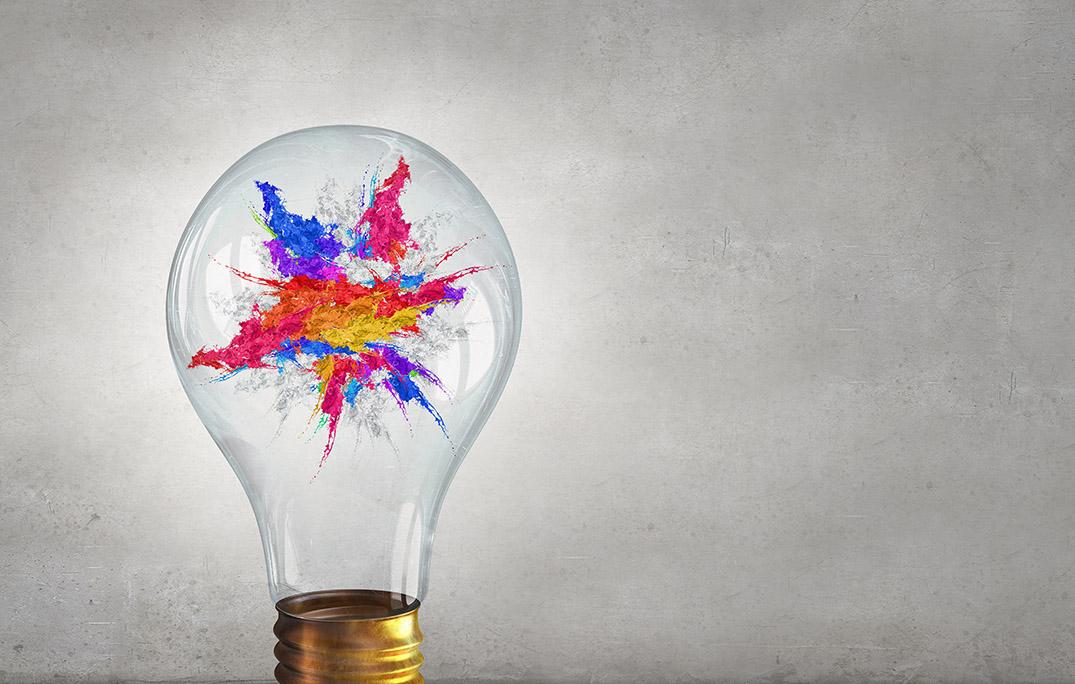 It's hard to stand out in a saturated market, with multiple businesses offering similar products and services all vying for the attention of the consumer.
For any brand wanting to distinguish itself from the competition, it's vital to use a creative approach integrated across all digital and content marketing strategies. B2B marketing doesn't have to be a cookie-cutter corporate machine using the same tired aesthetics, playing it safe, and keeping to the industry standard. Adopting a creative approach is what will propel your brand forward, get you good brand exposure, build recognition and ultimately help you to increase revenue.
It can be difficult to showcase your differences in a competitive market but with creative marketing strategies, experimentation, and business development, you can make sure that your brand stands out from the crowd.
Push the Boundaries
We are so used to seeing B2C brands pushing the boundaries. Recently, we saw the luxury fashion brand Jacquemus driving giant versions of their bags around the streets of Paris. Despite how genuine the video appears, it was confirmed by the brand that it was created using 3D rendering, however that's not the point; the brand is making waves, pushing boundaries, and not stifling the creative ideas of its team and instead of asking 'why?' asking 'why not?'
They are a great example of being creative, using creative technologies and maximising exposure using integrated digital marketing.
https://www.indy100.com/news/jacquemus-giant-bag-cars-paris
Imagine if you had a marketing partner that applied the same creative flare to the B2B market.
In the UK, business-to-business (B2B) organisations' revenue share from digital channels has increased from 32% in 2020 to 44% in 2022. The rise is expected to continue, with the revenue share from digital channels in 2024 projected to be 57%. (1.)
That offers up a lot of potential growth for any B2B company that has positioned itself well within the market with a strong brand presence.
Creative marketing is a great way to build strong recognition. If you are memorable and original in your marketing efforts your audience will come to recognise your business across all forms of marketing communication, successfully extending your reach, growing your brand and boosting your revenue.
But what is creative marketing?
Basically, it's understanding your audience's wants and needs and then using creative concepts to sell your business's products or services through various marketing efforts and channels.
How to do it well
Creating a plan, setting SMART goals, and understanding your audience is crucial.
You also need to be confident enough to experiment with different ideas. Inspiration can strike anyone at any time and the trick is to take your ideas to the right people, who won't just give you the same thing as your competitors. Creative concepts and campaigns are the backbone of our agency; we ensure brand, content, advertising, social output, and products co-exist and work together.
But success isn't just measured by how good an idea is or how a campaign looks. A creative marketing campaign cannot and will not succeed without data and research.
How can we measure creative marketing exactly?
Key Performance Indicators (KPIs) are invaluable when it comes to helping a brand measure how much value a creative marketing strategy has achieved.
There are many measurable KPIs, for example:
Revenue
Conversions
Engagement
Site visits
Shares
Organic search
Social media reach
Conclusion
No company or brand wants to be seen as the same as everyone else, with similar 'safe' brand visuals and pushing out the same content. Don't be afraid to push the boundaries and test what works for your business.
'Be Creative', we know that it isn't as simple as it sounds, but it is essential, so if you're thinking about how to incorporate some fresh creative ideas into your B2B marketing strategy get in contact with one of the team.
Contact Definition today if you want to get ahead of the competition.
Sources: https://www.statista.com/statistics/1344862/b2b-revenue-from-digital-channels-united-kingdom/