Unravelling Threads: Has It Got a Place in Your B2B Marketing Strategy?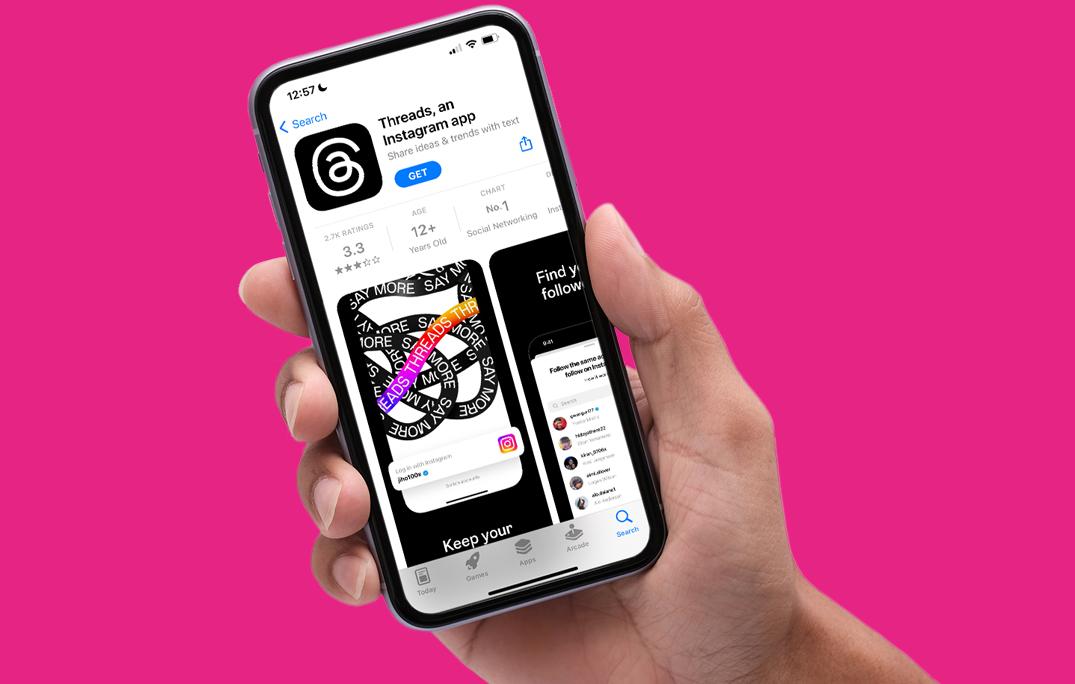 It's only natural to be intrigued by the buzz around Threads. With a staggering 100 million users flocking to it in less than a week, your curiosity is valid. But what exactly is Threads, and does it hold the potential to reshape the way we engage on social media? And more importantly, does Threads have a place in your B2B marketing strategy?
What Is Threads?
The new social media app Threads was developed by parent company Meta which also owns and operates Facebook, Instagram and WhatsApp. Threads offers individuals and businesses with a linked Instagram account to share text updates, multimedia content, and participate in public discussions. Within the app, users can interact through likes, comments and reposts.
For B2B companies, Threads could be an intriguing prospect, but it's essential to unravel its potential while keeping a critical eye on its applicability.
What's the difference – Threads vs. Twitter (Formally known as X)
After the initial burst of excitement, the question arises: Is Threads simply another Twitter in disguise? And is there a place for both?
While there are similarities, aspects that might impact your marketing efforts involve the length of posts in terms of characters and video duration. Twitter currently runs a maximum of 280 characters per post, whereas Threads extends this to 500 characters. Maximum video length has also increased on Threads to 5 minutes compared to Twitter's 2 minutes 20 seconds. Generally, B2B operations market their products or services in more detail, so being allowed more opportunities to effectively communicate your messages and engage in detailed discussions may work to your advantage.
However, there's a flip side. Threads' absence of direct messaging, trending topics, hashtags, and paid ads puts a dampener on its marketing utility. The inability to filter posts, exclusive mobile app engagement and lack of reporting tools further limit its effectiveness. Additionally, the mandatory tie in with an Instagram profile might hinder your sign-up process. Considering these factors, the decision to embrace Threads and incorporate it into your B2B marketing strategy should be weighed carefully.
Threads in the B2B Landscape: To Embrace or Not?
While the initial surge of 100 million users is impressive, it's worth noting that Threads has witnessed a subsequent decline in new user acquisition, and those who remain on the platform are posting less frequently. Its daily user count has plummeted by a staggering 82% since its launch. As of July 31st, only eight million users are now accessing the app daily. This is far from the peak of approximately 44 million daily active users shortly after its initial release. This significant drop in numbers raises questions about the app's ability to maintain sustained engagement and its potential longevity.
Future Possibilities
It's undeniable that Threads is currently trailing behind in terms of several features and capabilities that are important to marketers, but there's still a freshness and untapped potential within the platform.
Meta has strongly indicated that updates are on the horizon; however, they have maintained a reserved stance when it comes to revealing the details. They claim a number of new features are in development to help discover threads and creators you're interested in, including improved recommendations in the feed and a more robust search function that makes it easier to follow topics and trends in real time.
We believe that while it may not be an immediate fit for B2B operations in its current form, its ongoing refinement holds the promise of a valuable space in the future. So, let's keep an eye on Threads and its continuous improvements in the months and years to come.
At Definition we remain dedicated to staying at the forefront of current trends to maximise your marketing endeavours. If you're seeking to improve your strategies for the second half of the year, we're here to help. Reach out to us or drop us an email at hello@definitionconsulting.co.uk