Not working with an integrated marketing agency?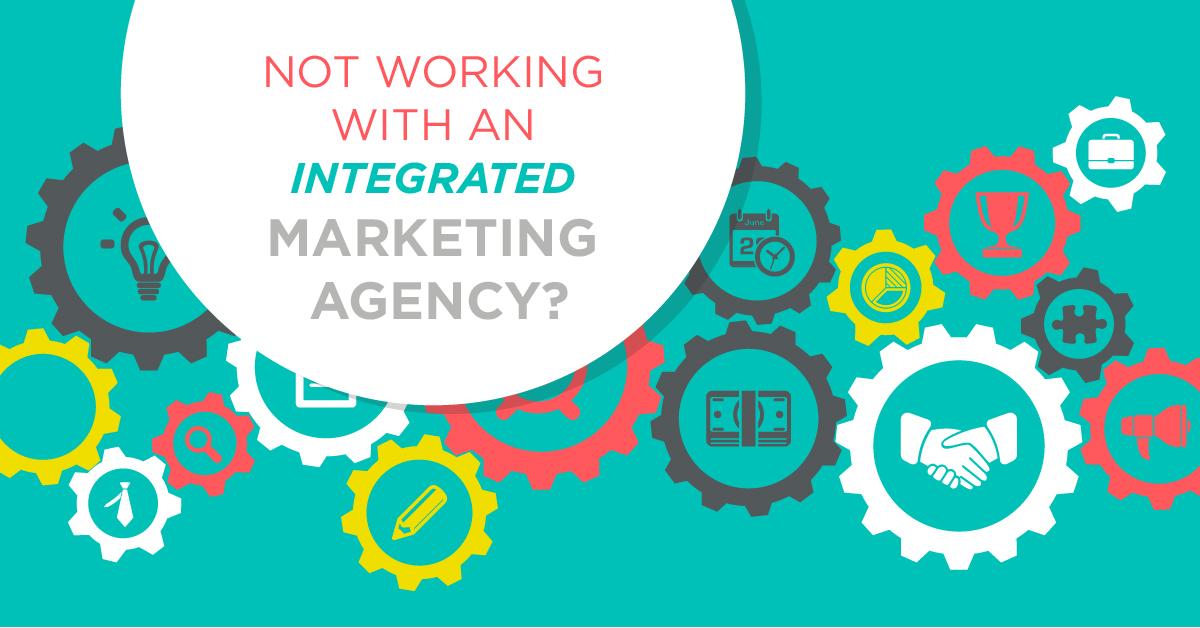 There are many reasons businesses DON'T invest in marketing, or don't use an integrated marketing agency.
Classic examples include businesses in their early stages, who are often short on budget, choosing to direct cash flow into other areas such as recruitment or premises rather than marketing the business and what it can offer.
Then there are the reluctant marketers – those companies that 'don't believe' in marketing having dabbled themselves and 'not had any results'.
Businesses that have a member of staff dedicated to looking after their marketing perhaps feel that they have their bases covered – even if their in-house resource is being stretched in every direction.
The truth is, businesses in all of these scenarios would probably benefit from working alongside an integrated marketing agency, if not to manage all of their marketing and communications activities, then to assist with at least some.
Here are just some of the reasons why working with an integrated marketing agency can be a positive step…
Access a ready-made team of experts
Just like any other field, marketing is split into several disciplines, each of which requires its own set of skills. So even if your company has an in-house Marketing Manager, it would be unreasonable to expect them to deliver results across all of the different marketing and communications activities. By working with an integrated marketing agency, you have access to a set of experts – each of whom is a specialist in their own field. By working with several people within an agency, you'll be able to benefit from the input and experience of every one of them, leading to better results.
Get up to date insights
Business owners and in house marketing staff will often be so far stretched trying to manage their workload that there's no time left to keep up with the skills, trends and new developments needed to perform marketing activities at the highest level. Although marketing agency teams will be busy working on accounts the majority of the time, it is also in the interests of the agency to constantly upskill their staff, also keeping a keen eye on new ways to work smarter and deliver a better service to clients.
Speed, efficiency and motivation
If you're the person tasked with looking after your company's marketing strategy yet have other responsibilities that fall within your remit, it's unlikely that marketing activities will come top of your list every time. Working with a marketing agency means that there are a group of people on hand, all of whom are there to work solely on the marketing activities for their clients. Because of this, tasks won't be prolonged or delayed any longer than necessary, meaning more can be achieved in less time. Once you've offloaded the responsibility for some or all of your company's marketing to an agency, you'll probably not only feel an overwhelming weight lifted off your shoulders, you'll also find you can focus better on the other aspects of your role.
But making the decision to work alongside an agency is just the start. The next step is finding the right one! Next time, we'll take a look at the key things you should look for when choosing an integrated marketing agency.
Finding the right agency can be a daunting task, let us walk you through the process… Contact us today