Going the distance for the homeless – proud to support Embassy.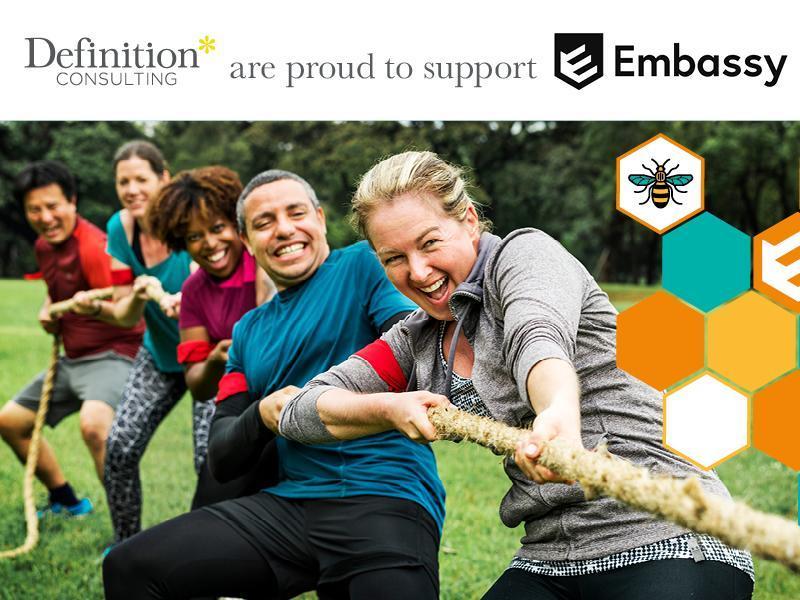 Over the last couple of months, we have worked alongside innovative homeless charity Embassy getting local businesses involved in a Bus Pull for the homeless in Manchester.
To support their work to restore the lives of the men on the streets, Embassy are hosting their first ever Bus Pull event on Friday 13th March. The challenge is for teams of 5 to pull the 17.5 tonne homeless shelter bus up to 40 metres.  The sponsored event will take place in Central Manchester at RCP Carpark, Chapeltown Street, Manchester East, M1 2WQ.
Embassy is doing something very different to help the homeless, their shelter-on-wheels is a legendary ex-tour bus which doesn't just give the homeless a place to sleep; the team at Embassy go above and beyond to ensure their homeless guests get the best possible care and help, supporting people to gain employment and housing, reconnecting them to communities to make a long-term difference.
Sid & Tess, Co-Founders of Embassy commented:
"We're so grateful to the whole team at Definition for coming on board to helps us with design work, promotion and event delivery and they refused to take a fee! The efficiency and enthusiasm of the team at Definition has been amazing. It's really helped us to make a good idea into an excellent reality and the execution has been so professional. Together we've secured an impressive 20 teams of 5 people from companies across the region to compete. The design and marketing, website readiness, and well organised event planning has been so helpful. Definition have added real credibility to our event and are even helping to staff it! We'd like to say a huge thank you to the patient, not easily flustered and ever creative team!"
Having worked with Embassy on projects in the past, we were delighted to support the charity again in the event management and marketing to promote this event.
Kirsty Forman, Director at Definition Consulting said;  "It's been fantastic to work with Embassy again and this project has really given us the opportunity to spread the word about the Manchester charity whilst encouraging more people to get involved and help the homeless. It's not every day you ask people to pull a bus, so this has certainly been a project with a difference."
If you would like to join us in supporting Embassy, get in touch by emailing sid.williams@embassybus.org